A Genuine Business Partnership Opportunity
Commercial & Business Finance Consultancy
In the 'New Financial World' in which all businesses now operate, the services of a Professional Finance Consultant have never been more important. Literally millions of SME businesses in the UK are actively seeking alternative financial options to satisfy their funding requirements, at White Rose Finance we partner with over 150 innovative and entrepreneurial finance providers all keen to lend to the right proposition and we provide solutions for our clients in many cases when the major banks say no. On our client's behalf we identify appropriate funding providers and then provide a fully managed service through to completion and draw down of the funds.
This is the core proposition of our business, we have been providing innovative finance solutions since our formation in 2004 and have served over 9,000 clients across the UK. As part of our expansion programme we are offering a limited number of Business Partnership opportunities to like minded individuals who would like to join our team and enjoy a succesful and rewarding Business relationship.
If you are serious about developing your career in Commercial and Business Finance, acquiring valuable new Professional Skills with Significant Earnings Potential then we can offer you the following immediate benefits with our Business Partnership Programmes:
PLEASE READ ON ....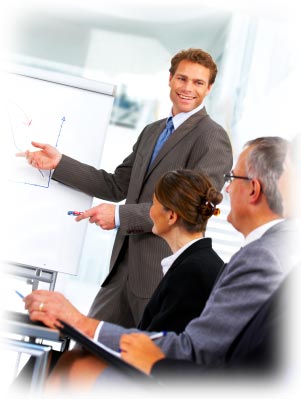 Established, Successful and Ethically Strong Business partner
Low Entry Cost and 100% of your Set Up and Training Fees are Fully Refunded to you when operational.
Significant earnings Potential : £50 K to £100K is realistic in the first year for serious Partners.
Comprehensive 3 day Product and Business Development Training Programme.
'Ready To Go' Fully Working Business model - Operational /Lead Generating from Day 1.
Full Compliance cover - All Licenses, Data Protection and Insurances are provided.
Access to a network of 130 + alternative Funding Partners to serve your Clients.
Full Ongoing Business Support - Named Business Development Manager to support every opportunity.
Full 'Back Office' Consultancy Support from our experienced and established Business Finance Team
Marketing Initiatives, Lead Generation and Business Planning Support.
No Geographic or Territorial restrictions - you conduct business on a full UK / International basis.
Comprehensive Admin Support Package with Collaterals, Business Cards, E-Mail, Database etc. all provided.
Company sponsored Professional Finance Qualification ( IFS - CeCM) to further your career ongoing (AFC Partners - optional).
We Offer Two Separate Business Partnership Programmes:
At White Rose Finance we offer two separate Business Partnership Programmes, each designed to suit your individual needs and current circumstances. Neither of our programmes require previous Financial Services experience as we will provide comprehensive training and business support.
The key attributes we seek are a reasonable level of business experience, a genuine desire to learn and develop new Commercial Finance consultancy skills and of course a strong committment to succeed in the Partnership with us. Details of both programmes are given below:
What types of cases will you be handling ?
Key to the success of our firm is that we provide our clients with a very broad range of Business Financial Services. These range from Commercial Property Funding, Mortgages to acquire a Trading Business, Property Development Loans, Asset Finance / Leasing, Factoring, Retail Finance and Debt Management / Corporate Restructure.
Our comprehensive Training and Support Programme will give you a detailed understanding of these products, how deals are structured and the fundamental underwriting principles. For more information please see the products and services pages of our web site : www.whiterosefinance.com/
What will a typical contract earn in fees and commission ?
For each financial product we handle we have a target fee and commission income level. This varies dependant on the type and size of the facility, the complexity of the case and how much consultancy time will be required to succesfully underwrite and manage the case to completion. For an indication of some recent typical cases and the commission earnings please refer to our Partnership Programme Case Studies
When will I see a return on my investment in the Business Training and Set Up fee?
In general terms we would expect your full investment to be returned in full on the first two or three standard commercial deals succesfully closed. The reality of the proposition is that a single major commercial contract could of course repay your investment many times over and as such the larger deals are the main focus of our business in terms of new opportunity development.The initial Training and Set Up fee is contractually returned to you on an incremental basis as you develop new business and this is in addition to the standard commissions paid.
What does the Partner Training Course consist of ?
Our Business Partner Training is an intensive 3 day programme designed to give our Business Partners a thorough understanding of all the Financial Services and Products offered. The courses are held at a 4* hotel venue in the historic City of York, close to the City Centre. In addition to Product and and Service information a significant amount of time is devoted to Business Development, Marketing and effective Lead Generation techniques. All delegates will leave the Business Partner Training with a comprehensive 90 day Business Plan and be 'business enabled' to commence immediately. For more information about the training and scheduled dates please see our detailed Business Partner Training Syllabus.
Summary / Next Action :
In summary, our Business Partnership Programmes offer any committed and motivated individual the opportunity to train and develop a sustainable and long term career with the Financial Independence that this brings. You will experience an intensive, stimulating and wholly enjoyable three day programme alongside like minded professionals and will leave us fully trained with a ready made business plan, empowered and motivated to embark on a succesful career generating new business opportunties from day one.
I am sure there may be further questions to raise ( please see the detailed FAQ web page) and I sincerely hope you find this opportunity to be of interest. For further information or an informal discussion please do not hesitate to contact me directly on the numbers below, send an e-mail or submit an on-line enquiry with your contact details.
I look forward to hearing from you and working together to develop a succesful Business Relationship as a Associate Financial Consultant or Professional Associate Partner with our company.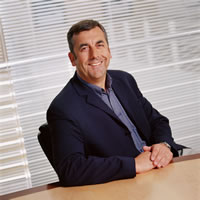 Geoff Wilson
Managing Partner
Tel: Office : 0845 838 8971 / Mobile: 07730 065 192
Email : careers@whiterosefinance.com