establish a profitable commercial finance BUSINESS with our ' BROKERPLAN' BUSINESS partnership.
> genuine £50K + p/A earnings potential in Year 1.
> comprehensive BUSINESS training PROVIDED
> dedicated business DEVELOPMENT support
> MARKETING & LEAD GENERATION PACKAGE
> business set up & READY TO trade after training
> modest business investment from UNDER £5K
> significant average case earnings = fast 'roi'
> HOME OFFICE BUSINESS with MINIMAL OVERHEADS
> INDUSTRY LEADING COMMISSION paid - up to 60%
Do you seek a genuine 'Real World' Business Opportunity that you can start quickly and easily in 2014 ?
Do you require excellent earnings potential from a modest yet fully refundable initial Business Investment ?
Would you like to be fully trained & supported by a dedicated Professional Team of Industry Leaders ?
Do you wish to develop valuable Professional Business skills in a High Demand Sector ?
Do you have the Drive and Determination to make a deal happen ?
Are you Confident dealing with Owners and Managers in the SME Business environment ?
Can you make the investment required to cover Training and Business Set Up / Launch ?
If the answer to the above is a definite 'yes' to all then we invite you to apply for a 'BROKERPLAN' Commercial Finance Partnership with White Rose Finance Group. Established in 2004 we are recognised as one of the UK's most respected and successful Commercial Finance specialists and are currently witnessing significant growth.
We are keen to identify a limited number of like -minded individuals in all areas of the UK to be trained and fully supported under our Partner Program. For a modest and fully refunded Business Investment we guarantee to have you Trained, Enabled, Business Launched and seeking out valuable Business deals within the shortest possible time !
The key benefits of this unique Business Opportunity are as follows :
Comprehensive Residential Product & Business Training Course .
Dedicated Business Development Manager Support on ALL CASES.
Head Office Consultant Underwriting Support Provided.
Gain access to our base of 250 + Commercial Lending Partners.
Lead Generation Platform provided including fully working Web - Site , Business Database etc.
Marketing Support - Mailshots, Brochures, E-Mail Newsletters etc.
Industry leading Commissions - a typical Commercial Project earning you in the range £2K to £8K
An Home Based Opportunity that can be worked either Full Time or Part Time.
An Opportunity easily integrated alongside your existing Business / Professional Practice.
FULL ' ROI ' generally over the first 2 to 3 Commercial projects completed.
A Strong Market Demand:
In the post credit crunch 'New Financial World' in which we all now live and work, the services of a Professional Finance Consultant have never been more important. Literally millions of SME businesses in the UK seek alternative financial options to satisfy their funding requirements, borrowing needs which the High Street Banks are not able to satisfy.
At White Rose Finance we work with over 250 innovative and entrepreneurial finance providers and we provide viable and workable solutions for our clients in may cases when the major High Street Banks have refused to lend support.
Our Partnership program offers you the opportunity to enter this rewarding profession for a modest business investment and high / fast ROI potential with the full resources and marketing support of one of the UK's most established and respected consultant / brokers.
An Opportunity Open To All Motivated Individuals:
The Brokerplan Business Partner and Associate Programmes are designed to suit your individual needs, your current circumstances and future business aspirations. You will not need to have previous Financial Services experience as we will provide Comprehensive Training and ongoing Business Support.
Partners should be entirely confident in dealing with SME Business Owners and Managers who are the prime target market. You should have a genuine desire to enter the world of Commercial & Business Finance and of course a strong committment to drive business results.
White Rose Finance - Business Support package :
As a Commercial and Business Finance specialist you will develop valuable new Professional Skills with Significant Earnings Potential. We offer you the following benefits with our Business Partnership Program: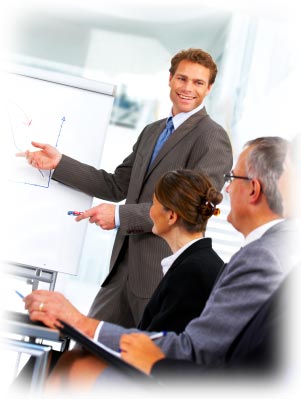 Partner with an Established, Successful and Ethically Strong Business Partner
Low Entry Cost, Minimal Overheads and Fast 'ROI'
The broadest range of Commercial Financial services to serve your clients needs.
Typical average case earnings to you of between £1Kand £8K per commercial case completed.
Significant earnings Potential : Up to £50 K + is projected in the first year for full time working.
Residential Product and Business Development Training - Full costs covered
'Ready To Go' Working Business Package - Operational and Generating Business Opportunities from Day 1
Access to our network of 250 + alternative Funding Partners to serve Client needs
Named Business Development Manager to support every opportunity.
Full 'Back Office' Consultancy Support from our experienced and established Business Consultancy Team
Full Case Packaging by our Case Management team leaving you free to concentrate on new Business Development
Marketing Package, E-Mail Marketing, Personalised Newsletters Lead Generation and Business Planning .
Your Own Fully Configured Web Site, E-Mail Accounts and personalised Businesss Enquiry Service
Comprehensive Partner Business Admin Package with Business Cards, Company E-Mail facility, IT Support etc.
'BROKERPLAN' - B
USINESS OPPORTUNITY DETAILS
To suitable applicants we offer a range of alternative Packages and details are given below. We do of course have the ability to customise a package to suit your own specific requirements so please let us know.
What types of finance cases will I be handling ?
Key to the success of our firm is that we provide our clients with a very broad range of Business Financial Services. These range from Commercial Property Funding, Trading Business Mortgages, Property Development Loans, Asset Finance / Leasing, Factoring, Retailer / Merchant Services, Business Insurance and Debt Management / Corporate Restructure. Our comprehensive Training and Support Programme will give you a detailed understanding of these products, how deals are structured and the fundamental underwriting principles. For more information please see the products and services pages of our web site : www.whiterosefinance.com/
What does the Partner Training Course consist of ?
Our Business Partner Training is an intensive program designed to give our Business Partners a thorough understanding of all the Financial Services and Products offered. The courses are held at high quality conference venues in convenient locations. In addition to Product and and Service information a significant amount of time is devoted to Business Development, Marketing and effective Lead Generation techniques. All delegates will leave the Business Partner Training 'business enabled' to commence activities immediately. For more information about the training and scheduled dates please see our detailed Business Partner Training Syllabus.
What Marketing and Business Support is Provided ?
We have a dedicated Partner Business Development Manager ( BDM) who provides you with support on a daily basis and will give guidance on all new opportunities and key qualification requirements. Your BDM is also resonsible for co-ordination of all Business Development and Marketing activities to ensure you develop leads in your region. This includes mail - shots, data base management , e-newsletters, e-mail shots , press releases and ad-hoc marketing activities.
What Back Office support is Provided ?
We provide all Business Partners with comprehensive and professional back office support infrastructure to ensure you are able to develop business as quickly and effectively as possible. All Partners are provided with e-mail facilities , dedicated Business Development Help Line Support during normal office office hours , IT support as necessary, admin to organise business cards, collaterals, mailshots etc. and a range of marketing and lead development services.
What will a typical contract earn me in fees and commission ?
For each financial product we handle we have a target fee and commission income level. This varies dependant on the type and size of the facility, the complexity of the case and how much consultancy time will be required to succesfully underwrite and manage the case to completion. Our emphasis is on the mid size to larger Commercial projects where we expect our Partners to be earning in the range £1k to £8K per case in commission income, many cases generating a much higher payment. For a flavour of some recent typical cases and the commission earnings please refer to our Partnership Programe Case Studies
When will I see a return on my investment in the training and set up fee?
In general terms we would expect your full investment to be returned in full on the first two to three standard commercial deals succesfully closed. A single major commercial contract could of course repay your investment many times over and as such the larger deals are the main focus of our business in terms of new opportunity development.
Summary :
The Brokerplan Business Partner and Associate Financial Consultant Programmes offer the committed and motivated individual a unique opportunity to train and develop a sustainable business with the Financial rewards that this brings.
Once accepted on to the Program you will experience an intensive, stimulating and wholly enjoyable training and induction experience leave us fully trained, equipped and motivated to generate new business opportunties from day one.
The next action ?
I sincerely hope you find this business opportunity to be of genuine interest and I appreciate there may be further questions to raise at this stage ( please see the detailed FAQ web page) which provides more detail.
To arrange an informal discussion in order that we fully understand your own personal business objectives and establish if our program can meet these. To arrange a convenient time please contact me directly on the numbers below, send an e-mail or submit an on-line enquiry with your contact details and I will be in touch.
I look forward to hearing from you and hopefully working together in the near future to develop a succesful Business Relationship in Partnership with our company.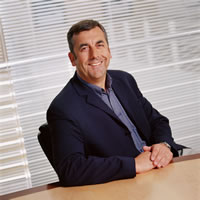 Geoff Wilson
Managing Partner - Brokerplan / White Rose Finance Group
Tel: Office : 01757 600 510 / Mobile: 07730 065 192
Email : partners@whiterosefinance.com