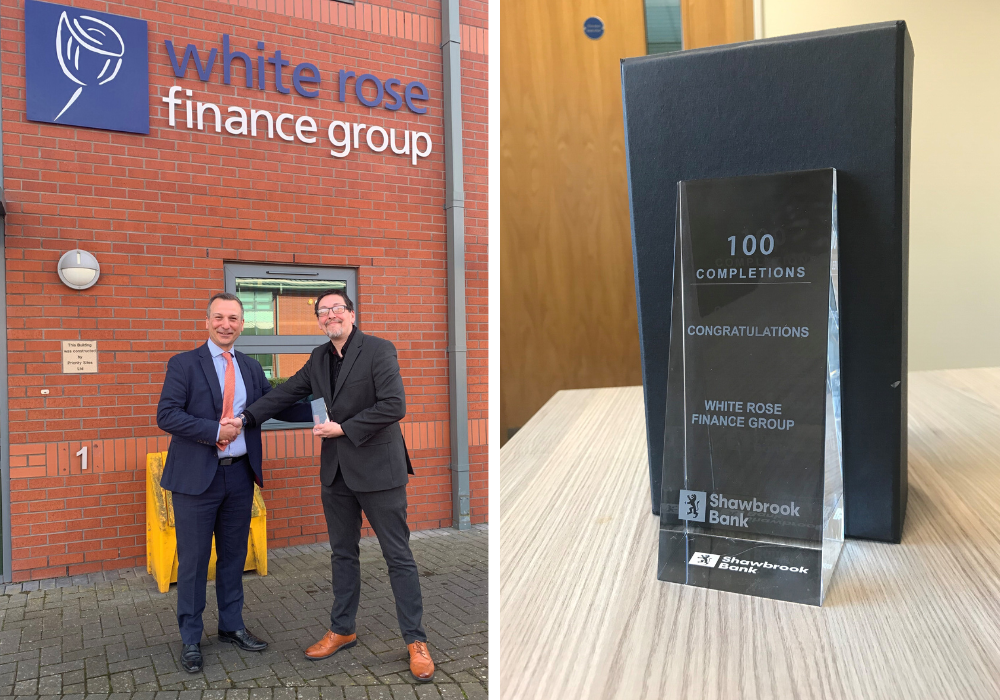 Lending Milestone Achieved
White Rose Finance has received an award for 100 case complations with lender Shawbrook Bank!
We wish to say a big thank you to the team at Shawbrook Bank for their continued support and enabling us to achieve this lending milestone!
Congratulations to the case team at White Rose Finance and our network of partners who have made this accomplishment possible!