Factoring and Invoice Discount services
An invoice finance or 'factoring' facility draws cash quickly into the business by converting your debtor book into readily available cash, the security for the advance being the invoice itself.
Factoring provides cash to your business with no time delay from issuing invoices as well as sales ledger and collection services.
For many SMEs outstanding invoices are their largest asset. Most SMEs do not have the resources and information systems to efficiently collect their outstanding invoices. Factoring can be a smart alternative to transfer the debt collection and ledger management to a factor and almost immediately get cash advances with the issuance of an invoice. The cash can be used to reduce your own debt or for investments to grow your business.
The industry although often unknown is very large and growing. Almost 25% of UK SME's use factoring and in 2005 over £60 billion turnover was factored. Contact us today for a no obligation discussion and quotation.
The invoice finance company provides funding against the whole of your debtor book, (also known as the ledger) on an ongoing basis.
Invoices issued by you are assigned to the invoice finance company who also takes over control of the ledger including chasing late-paying customers directly.
As a consequence, a factoring facility is not confidential. Your customers know that their supplier is factoring their debts.
Factoring is the most commonly used format of invoice finance.
Invoice discounting works broadly like factoring except you are allowed to continue to administer your debtor book. This facility is therefore normally confidential.
Invoice Discount is usually only provided to larger companies who can exhibit to the invoice finance company that they are administering their ledger efficiently.
If there is a large percentage of overdue debt on the ledger the invoice finance company is likely to insist that a factoring facility is provided instead to enable them to take over control of the collection of the debts.
This is for those who need to raise temporary funding, often on a seasonal basis.
Instead of an ongoing facility involving the whole ledger, a spot factoring company will make funds available against perhaps just one or two specific invoices.
Once these invoices are paid the borrowing is repaid and the relationship between you and the spot factoring company ends.
The major reason for business problems or failure in the UK is the inability to collect money owed for goods and services supplied. Your company may be trading well and profitably but is starved of positive cash flow.
One option to assist positive cash flow is to request further overdraft facilities from your bank if this facility is available.
Another more flexible and generally lower cost solution is to use either Factoring, Confidential Factoring or Invoice Discounting. This financial service guarantees payment of all invoices issued up to 90% of invoice value – normally within 24 to 48 hrs from the time you issue the invoice. This has the major benefit of leaving your bank facility in place for other areas of business growth and investment: submit an enquiry to see how this service can benefit your business.
At White Rose Finance we work with all the major UK factors and will provide the most appropriate scheme to suit your exact business profile. We provide a broad range of services including a unique confidential factoring service which ensures none of your clients know you are factoring, a feature normally only associated with Invoice Discounting. As a reference, the major differences between the two financial products are given in our overview below.
Factoring and Invoice Discounting are rapidly growing in popularity and are used today, in some form or other, by around 25% of UK business owners. Whatever the size and age of your business if you would like to discuss the suitability and benefits then please call us today on 0333 405 5058, submit an enquiry. or request a call back.
The factor fully manages your sales ledger and provides you with credit control and collection services of all your outstanding debts. The invoices you issue upon a sale are sent to the factor who typically advances up to 80 to 90% of the invoice amount to you. The balance, less charges, is paid when the customer makes payment directly to the factor. The service is disclosed to your customer who typically receives a letter from the factor, or attached note to your invoice, containing payment instructions to the factor. Funds are typically released to you within 24 hours of issuing the invoice.
There are typically two costs involved: a service charge expressed as a percentage of sales factored and an interest charge for the cash advances. The service charge, covering sales ledger management, collections services and, if you wish, bad debt protection can range between 0.60% and 3.0% of turnover. The main considerations in determining the service charge are your annual turnover, number of invoices and number of customers. The interest charges calculated on the daily usage of funds is typically comparable to normal secured bank overdraft rates.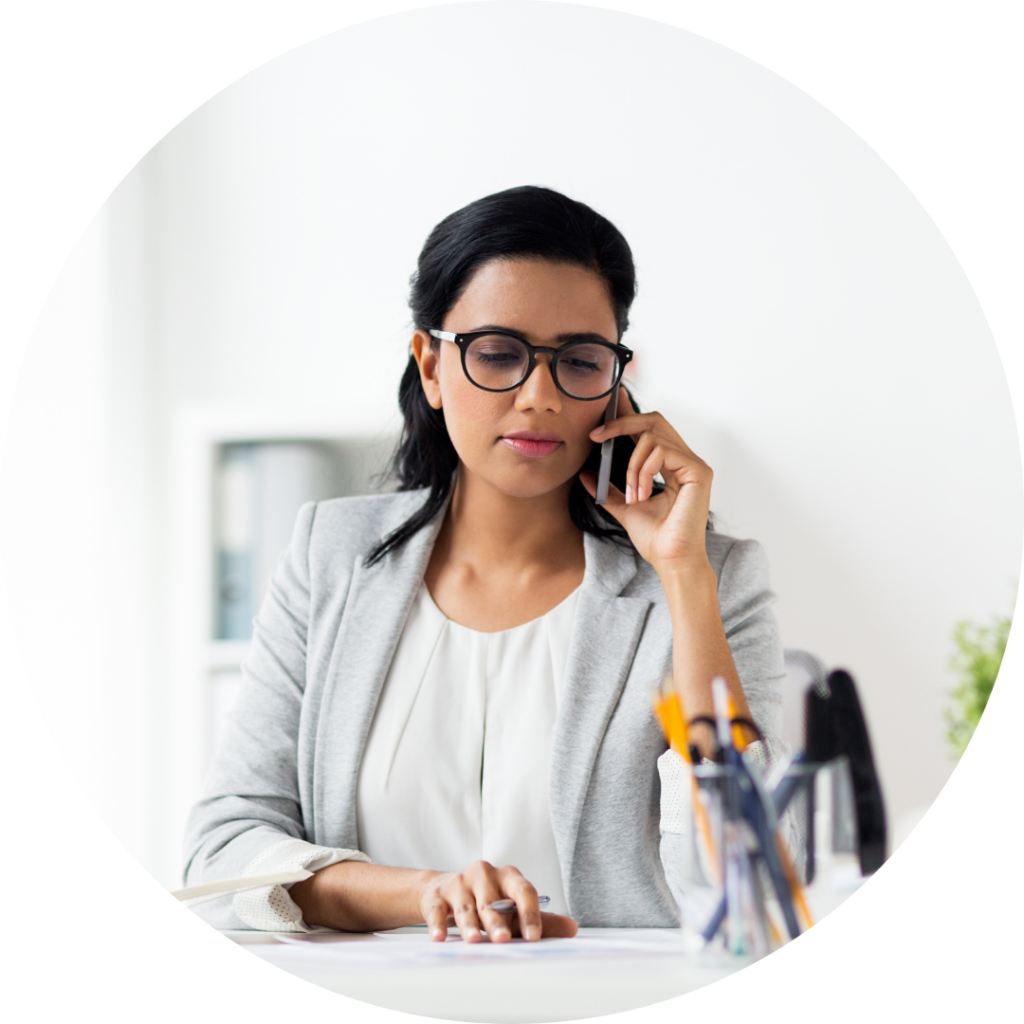 When the risk of bad debts remains with you the service is referred to as recourse factoring. Non-recourse factoring protects you against customers who fail to pay. The factor typically covers this risk by taking out credit insurance. The cost of the credit insurance is passed on to you and depends on the risk profile of your customers and the amount you factor, typically between 0.3% and 0.7% of turnover. You also agree on coverage limits with the factor, normally 80-95% of the factored amount.
Many factoring companies provide Internet access to your account, allowing you to constantly monitor your sales ledger and individual customer details. Paper can be eliminated by electronic transfer of your invoices from your PC to the factor. Contact us today for a no obligation discussion and quotation.
Factoring vs Invoice Discounting
If your business is already large enough to afford the staff and information systems to efficiently manage and collect your outstanding invoices you may want to consider Invoice Discounting rather than a Factoring service. It is identical to factoring except that the sales ledger management – the collection responsibility – remains with you. The service is undisclosed to the customer.
Again there are two costs: An administration charge, either a flat fee or a percentage of turnover and an interest charge for the cash advances.
If your business has an annual turnover of more than £1 million and an own accounting system then invoice discounting will probably be more appropriate. Contact us today for a no obligation discussion and quotation.
Instant Cash. 80-90% of your issued invoices are pre-paid within 24 hours.
Sales ledger management and debt collection. The factoring company does it for you.
Factoring rivals and often replaces the traditional bank overdraft. In addition to all the credit management services, a factoring facility grows with the business and does not need renegotiating every time an increase is required.
Chose the factoring company according to your customer profile. Whether your customers are other businesses, or individuals is an important criterion in choosing your factoring company – consult us for the best advice
Transfer restrictions of your outstanding invoices. It is important that there are no existing contractual arrangements disallowing the transfer of your outstanding invoices to a factoring company. For example a loan that is secured against outstanding invoices.
Information requirements to open an account with a factor. As part of our service White Rose Finance will work with you to complete the application form to the most appropriate factor. You will need to provide additional documents and accounting statements and be prepared to give a detailed overview of your customers and their risk profile.
White Rose Finance are experienced finance and mortgage brokers, we are based in Selby, North Yorkshire and service customers UK-wide.
For a free initial consultation please get in touch and one of our advisors will be in touch to discuss your requirements.