Life, Critical Illness & Private Medical Insurance
We have access to a wide-range of insurance products designed to protect you and your family, would the worst happen – Our advisors can guide you through all of the options available.
Mortgage Protection, Level Term will give you the same amount of cover throughout the life of the policy and pay out that amount if you make a claim.
Mortgage Protection, Decreasing Term will decrease over the term, usually to match your decreasing mortgage amount, and pay out the current amount when a claim is made.
Both of which are designed to pay out a lump sum if you die during the policy term. The amount of life cover selected will either remain level throughout your selected plan term or decrease in line with the mortgage. If you wish to, you can request that benefits increase in line with inflation.
Whole of Life
Whole of Life Assurance is used to cover a liability that will arise on your eventual death, morbid we know, but good to have. Typically, this could be for one of the following reasons:
To meet an Inheritance Tax Liability
To cover your funeral expenses
To protect your financial dependents on death
There is no fixed term with Whole of Life cover, as long as your premiums are met, the cover will remain in force until the life assured dies. Whole of Life cover can be arranged on a single life or joint life basis and the premiums can either be guaranteed or reviewable.
Critical Illness covers you and your family against the financial impact of a specified critical illness and loss of income through sickness. It pays out a lump sum should you be diagnosed with a serious illness. The type of illnesses covered varies depending on the provider and type of policy selected with typically up to 40 major illnesses listed.
This cover can be purchased as a standalone policy or in conjunction with another policy type. Any other life cover you have in place without this protection would only pay out if you were to die.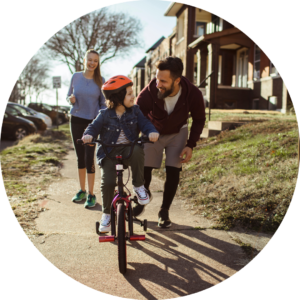 Private Medical Insurance
Health Insurance or private medical insurance is a type of cover that will pay your private medical bills should you fall ill; Private healthcare often has benefits but can be expensive without insurance – Policies cover different ranges of illnesses so it's best to speak with an advisor who can gauge what you require and find a provider that suits those requirements.
White Rose Finance are experienced finance and mortgage brokers, we are based in Selby, North Yorkshire and service customers UK-wide.
For a free initial consultation please get in touch and one of our advisors will be in touch to discuss your requirements.